Want to improve your CLEAR 4G download speed? If you're having problems connecting to the CLEAR 4G network, try these top 4 tips for maximizing your CLEAR 4G signal:
1. Clearing your cache and cookies
Sometimes your computer can hold onto old data and this extra information can slow down your ability on the web. You can delete temporary internet files and cookies in your internet browser's settings.
Google Chrome
Internet Explorer
Firefox
2. Place away from other electronic devices
Other devices can cause interference with your CLEAR 4G signal. Household appliances like radio, TV, refrigerator and microwave can all cause slower speeds. Eliminating the amount of other wireless-capable devices around your modem can also help.
3. Do not plug your modem into a power strip or extension plug
Your CLEAR modem should be plugged in directly to a wall outlet. Using a surge protector can be great for other equipment. But sometimes the inconsistency of power that the modem receives can cause it to cycle on and off.

4. Position near window
This helps your modem connect to the CLEAR 4G network without getting interference from building materials like concrete and metal that can degrade signal strength. Watch out for trees- sometimes trees with thick leafs and branches can degrade signal strength.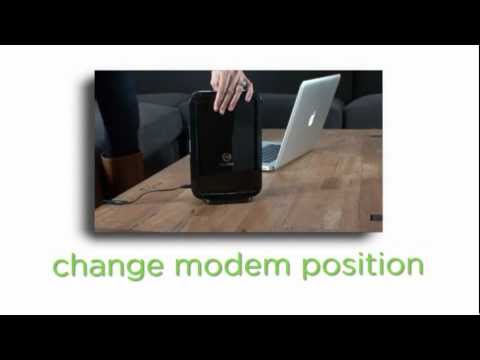 If you've tried these steps and your speeds still aren't improving, visit our Facebook and Twitter pages. We're here to help! You can also chat with one of our online reps. Just visit www.clear.com and CLICK TO CHAT.